Free – Good to know info for homeowners from T2D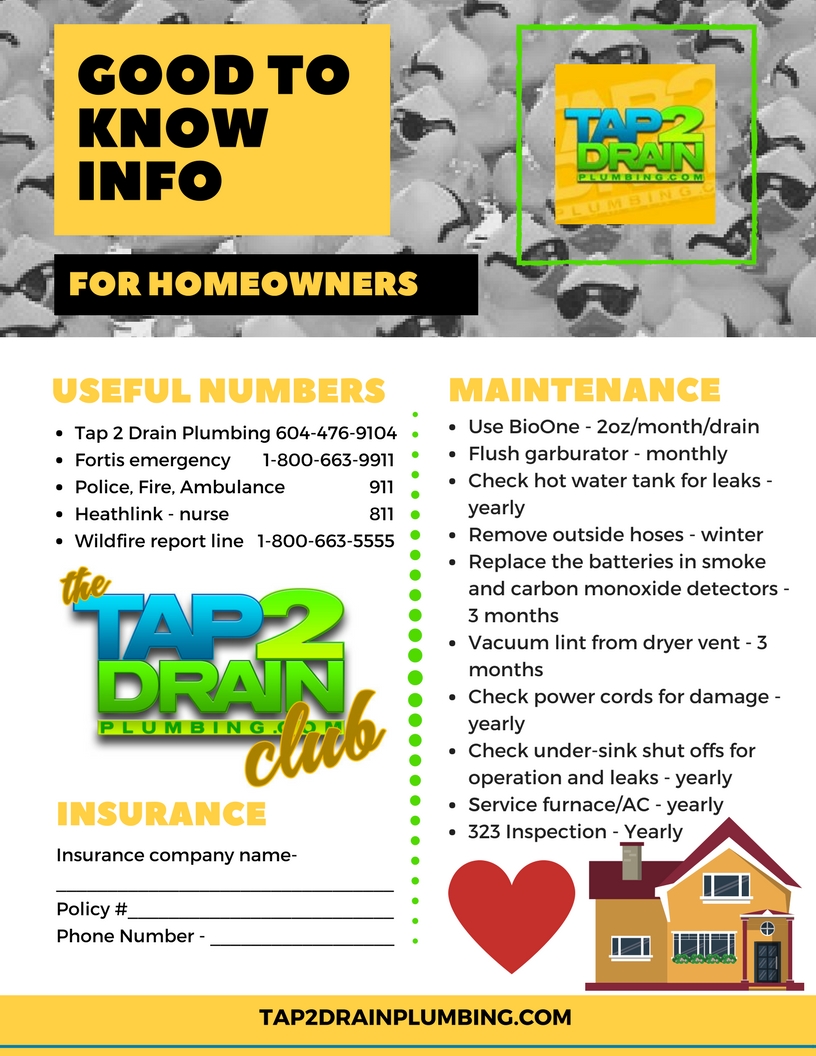 Easy to use and keep available for yourself, babysitters or house sitters.  We have had several calls over the years of house sitters having a situation and not knowing what to do or who to call.  This handy dandy list of number and important information can help that as well as reminding you of some of the maintenance tasks your home needs to stay in tip top shape.  Feel free call us if you have any question, we will be here to make you smile.  Join our T2D Club and become a VSH – Very Smart Homeowner.
Cheers
-Jen

Along with Steve, Jen created Tap 2 Drain Plumbing to give clients exceptional service in their homes and businesses.   Always ready to make you smile, Jen believes in building the business with integrity and is one of the driving force behind the scenes at Tap 2 Drain.  "We treat clients the way we want to be treated, as family."
Latest posts by Jen Koehler (see all)