MORE THAN JUST A TEAM, FAMILY!
You can always tell the difference between people who are happy to work in a company compared to people who just show up for pay.  It is UBER important to Steve and I that the work environment is HAPPY.  We wouldn't want to be in an uncomfortable situation any more than anyone else would.  That happy team feeling translates to you, the home owner, too.  Unhappy people make all situations AWKWARD!
We are pretty tight in the office.  We have to be since we spend SO much time together.  Luckily for me, Gillian is my SISTER.  So when I say not just a team but FAMILY, I really mean it.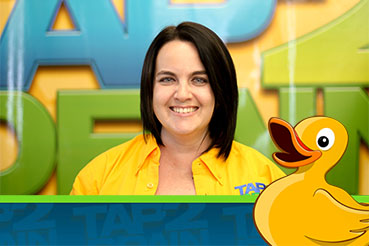 The first question we always get asked is HOW do you manage not to kill each other.  We think this is a hilarious question!  We have worked together since before we could remember, our dad used to have a jewelry store and we both worked together for him. So yes it might be an unusual situation and yes we do "have words" once in awhile, but we have a great understanding and we work well together.  Frankly, I don't think we would have gotten this far without her.
5 years on
Gillian's position with Tap 2 Drain has evolved over the 5 years she has worked here. She started out first just taking care of filing and general office duties to now she is the office manager.  She is EXCELLENT with clients and has a super power to remember EVERYONE.  I am not kidding it's weird.  She is on the front lines, taking your calls and always manages to make friends through the phone line.  I know there are several clients who would rather talk to her than me and I own the company!  I truly believe that her greatest asset is her ability to make clients feel at ease and know that SHE really does care and will make sure we all take GREAT care of them.  She is MAGICAL!!!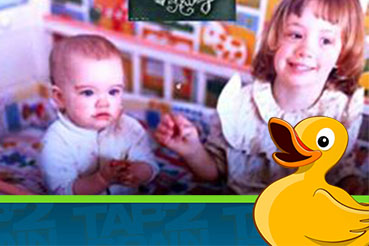 Poor Steve, stuck with both sisters telling him what to do.  🙂  But then again Gillian and Steve are more like brother and sister too.  Gillian was only 11 years old when Steve and I started dating.  She doesn't have a lot of family memories without him.  They work really well together, making sure the right technician is sent to the right job, getting quotes put together for some of the bigger jobs and getting the schedule just right.  She also works really well with the techs helping them make sure parts are ordered and appointments are booked.  She keeps the T2D wheels humming and clients smiling!
Let's get personal
A few personal facts – Gillian is married and has two amazing kids, she LOVES the Blue Jays and yes she is the younger one.  Plus she is a great friend!
We so very fortunate to have people surrounding us who love and support us and that extends to our team.  Everyone here gets it.  They get that it's all about the people and we want to impress the heck out of our clients.  Steve and I might "own" T2D but we couldn't do it without all of our amazing team! Meet our other team members here.
Cheers
-Jen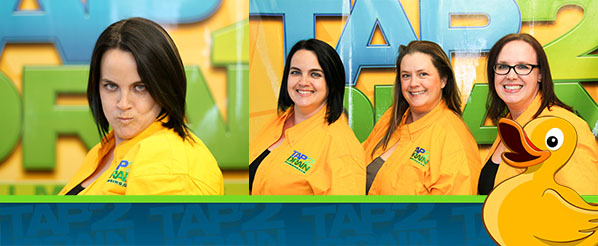 Along with Steve, Jen created Tap 2 Drain Plumbing to give clients exceptional service in their homes and businesses.   Always ready to make you smile, Jen believes in building the business with integrity and is one of the driving force behind the scenes at Tap 2 Drain.  "We treat clients the way we want to be treated, as family."
Latest posts by Jen Koehler (see all)