Things to do to prevent POLY B leaks.
You now know what Poly B looks like and where to find it in your home (See PART 1 HERE).  You also know what to ask your insurance broker to make sure your home insurance covers your needs (See PART 2 HERE).  But what happens if replacing your Poly B right now isn't an option?  Is there anything you can do to HELP prevent leaks?  If you do have a leak is there any CONTRAPTION (that's the technical term) that Tap 2 Drain can install for you to shut the water down? The short answer is YES….for the long answer READ ON!
We TOTALLY get it!

Sometimes replacement isn't an option, at the moment.  We get it, but there are things you can do that won't cost a lot to save yourself and your home.  Always check with your home owners insurance what your coverage is.  Make sure to read more in Part 2.  You really need to know if your insurance will cover you if you can not replace your Poly B at this time.  You DO NOT want to be left with a repair bill that is bigger than the cost to just replace the POLY B  in the first place.  If your insurance REQUIRES you to replace the POLY B to get coverage at all, there are avenues to pursue….don't give up!  We can recommend several solutions depending on your situation, just give us a call and we can get you started.
Under Pressure.
(I know you're singing that song by Queen and David Bowie now LOL)  The city pumps up the pressure that water is delivered to homes because it has to travel a long way and still come out of your shower at a decent rate.  Where your water main comes into your home, by CODE, there is a PRV – pressure reduction valve.  This VERY IMPORTANT valve reduces the pressure from 150lbs (average city pressure) to a more manageable pressure of 45 to 70lbs.  150lbs pressure will drill a hole in your head!  So other than a pressure washer shower why don't you want that much pressure.  Your pipes CAN NOT handle it.  Think about it, you already have POLY B which is prone to failure now let's amp up the pressure.   Think of a water balloon, the more you fill it the more it stretched until eventually it just can't hold it any longer.  Same as a toddler 🙂 The pressure will cause the weakest point to FAIL! Then water EVERYWHERE.
Having Tap 2 Drain's Nice Guy techs come out and check your pressure and make sure your PRV is working properly is the best place to start.
Shut it DOWN
Let's talk Aquatrip.  Tap 2 Drain recommends installing an Aquatrip even if you don't have POLY B.  This funky little contraption is a HOME SAVER.  It works by detecting a continuous flowing water over a period of time, then once that time has passed it COMPLETELY shut the water DOWN to the ENTIRE house.  It is also fully customizable.  You decide how long the water should run for.  Ours is set to 10 minutes. It also has vacation settings and MOST insurance providers have SIGNIFICANT discounts on your home owners insurance cost.  Talk to your broker to see if your provider offers any type of discount.
Yearly Check UP
Prevention and early detection are key, joining Tap 2 Drain's CLUB gets you a FREE 323 point visual inspection EVERY YEAR!  A Journeyman Technician checking your entire home's plumbing system.  If you have Poly B and replacement isn't happening yet, this is a must.  Call us and we will hook-you-up!  Plus you get a hefty 15% discount, will make replacement more affordable for sure.
Don't wait…..

Advice is free, CALL US!  Before anything happens, before it costs you more than it needs to, let's get the ball rolling.
-Jen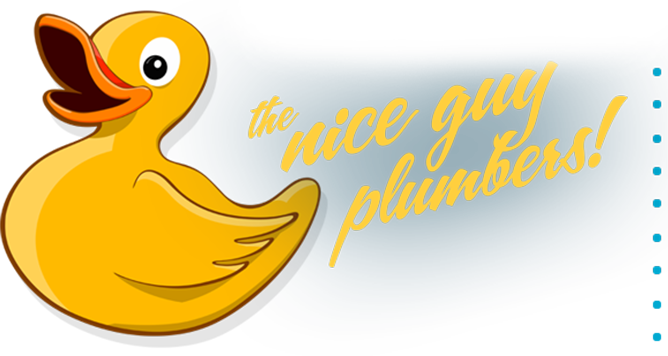 Along with Steve, Jen created Tap 2 Drain Plumbing to give clients exceptional service in their homes and businesses.   Always ready to make you smile, Jen believes in building the business with integrity and is one of the driving force behind the scenes at Tap 2 Drain.  "We treat clients the way we want to be treated, as family."
Latest posts by Jen Koehler (see all)